Surcharge Rates
Effective January 1, 2023 per Resolution 2022-06 the tiered surcharge rates for groundwater extractions that exceed the allocation for an extraction facility shall be as follows:
Tier I:     Zero to 25.000 AF = $1,841.00 per AF
Tier II:    25.001 AF to 99.999 AF = $2,091.00 per AF
Tier III:   100 AF or more = $2,341.00 per AF
Sustainability Fee Increase
Effective October 1, 2022, for Agricultural, M&I and Domestic Operators, per Resolution No. 2022-05, the Sustainability Fee of $14.00 per acre-foot (AF) will increase to $29.00 per AF. (Note: This fee shall not be imposed on any Domestic Operator who extracts two (2) acre-feet per year or less.)
Supervisor Carmen Ramirez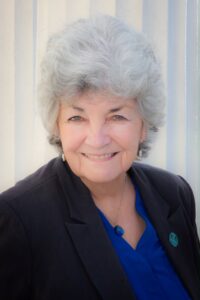 The Fox Canyon Groundwater Management Agency is deeply saddened by the sudden and untimely passing of Ventura County Supervisor and Fox Canyon GMA Board member Carmen Ramirez. At the August 24, 2022 Board of Directors meeting, we honored Director Ramirez's service to the Agency with Resolution 2022-04. She will be remembered for her endless list of passions and dedication to good government, social justice and the environment.
We would like to extend our sincerest condolences to her family, friends, colleagues, and the community for we have all suffered a tremendous loss.
DWR Approves Groundwater Sustainability Plan for the Las Posas Valley Basin
January 13, 2022 – The California Department of Water Resources (DWR) has approved the Fox Canyon Groundwater Management Agency Groundwater Sustainability Plan, covering the Las Posas Valley Basin.